Login to Control Panel
Course for Dental Professionals
Infection Control Principles and Practices for Dental Settings
Outsourcing Education Services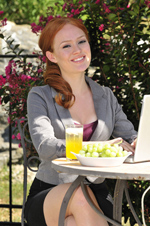 As a division of Continuing Education Online, Infection Control Training Solutions (ICTS) utilizes the OSCAR Learning Management System to deliver and manage web-based infection control and patient safety training programs. All programs are authored by certified professionals with years of "hands-on" experience. These professionals are focused on one idea - to keep on top of the latest developments in the field and deliver their knowledge and experience to professionals on the front lines of care.
Present your existing staff education programs online.
Your existing training programs can be readily transformed for online delivery. Education consultants can discuss a variety of designs and strategies to maximize the effectiveness of your online staff training programs.
Develop and launch new staff training programs on the web.
Our education consultants are available to assist with any concept that you may have for developing education programs. Experienced Online Education Consultants will work closely with your in-house trainers to develop customized course content designed to meet the unique needs of your facility.
Please call us at 888-345-6788 / Ext. 4 for more information.
---
How we do it
We create an educational portal web site which incorporates your organizational image.
We deliver your training programs via the OSCAR Learning Management System - a fully-managed, education delivery and documentation system.
24/7 program availability, 24/7 technical support for educational program participants, real-time notification to facility administrators of completed training, easy-to-access and searchable electronic documentation that will enable you to easily demonstrate staff compliance - we've got your solution.
>> Learn more about the OSCAR system
>> Contact a representative to discuss training needs