Login to Control Panel
Course for Dental Professionals
Infection Control Principles and Practices for Dental Settings
About IC Training Solutions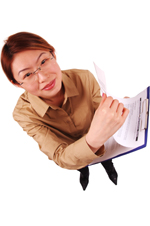 Infection Control Training Solutions is a subsidiary company ofProCEO Inc - Continuing Education Online (www.ProCEO.com). ProCEO has been providing quality training in infection control since 1998 with course work developed by experienced and certified infection control professionals. This new subsidiary was formed to address the ever-growing need for training in infection control and patient safety that is found in many different fields of professional practice nationwide and worldwide.
An infection control and patient safety education warehouse.
Infection Control Training Solutions will regularly present new topics for continuing education in infection control and patient safety. These courses are intended for professional development or for staff training. For those educators who wish to use online courses for the purposes of training larger groups of staff, IC Training Solutions in conjuction with ProCEO offers a complete web-based learning management system. Administrators will be provided with the ability to run reports of compliance for their facilities.
Use our training programs or create your own.
IC Training Solutions can create customized course content designed to meet the specific needs of a facility. Presentations are branded with the organization's "look and feel". This is accomplished through the use of ProCEO's proprietary Learning Management Software system known as the "Online Secure Course Administration Resource" or OSCAR; and through the assignment of experienced education consultants who work with facility staff to develop and design course material which meets the specific goals of the institution. In addition, complete technical assistance and customer support help desk that is available around the clock for all users.
>> Learn more about the OSCAR system
>> Contact a representative to discuss training needs